Working one on one with a professional coach gives you the opportunity to discover who you are and how you want to live your life. It challenges you to live this discovery moment to moment so that each day is a perfect expression of your life, well lived.
While I have worked with many clients on specific issues, my focus now is helping my clients learn how to live well in all areas of their lives, using the proven, scientifically validated strategies of positive psychology. These strategies have been shown to increase happiness and well-being in those who are committed to practicing them.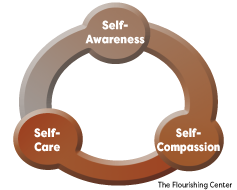 If you are yearning for more in your life — more joy, more fulfillment, more connection — I am here to help you every step of the way. The model of coaching that I use is called Co-Active coaching. Co-Active means that you and I will work together as equal partners in the service of helping you to establish and realize your goals. We'll spend some time looking at how you can set up your life in such a way that enduring change is most likely to occur, and together we'll generate concrete, realistic plans for getting past any obstacles that arise. While you will set the agenda, I will do my part to inspire, encourage and motivate you, always keeping your goal of a life worth living as the focus of our work together.
"Bonnie has guided me to a better understanding of who I am and how to be present in my life. She has provided the tools and knowledge that helped me identify how narcissistic people were trapping me in their drama and depression. She provided the pathways for me to make better decisions and move to a more healthy and positive life. This has been an amazing and profound journey of creating a happy and purpose-filled life. Bonnie is a most wonderful, amazing person. Thank you, Bonnie!"
— Vivianne V.